Welcome to Laguna Dental & Orthodontics in Austin, TX!
At Laguna Dental & Orthodontics, we believe in providing complete smile care to your entire family. From 1 to 101, we offer the treatments needed to get and maintain a healthy, beautiful smile. Our office provides many different services, from routine cleanings to conventional and clear orthodontics, so no matter what brings you through our doors, you can count on us to listen to your needs and create a personalized treatment plan that delivers results. No "one-size-fits-all" care here!
Ready to visit? Contact us to make an appointment! We hope to see you soon.
Contact Us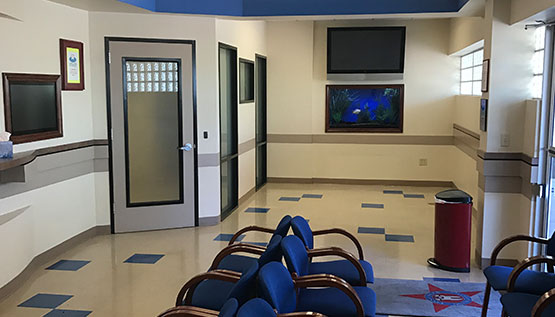 Your Comfort is Our Priority
For your comfort and convenience, we've stocked our office with a number of patient amenities, and we offer block appointments for you and your family. We also offer same-day treatment whenever possible to give you the care you need in one visit.
View Our Office
Complete Smile Care for the Whole Family

Family Dentistry
We want to help your whole family have happy, healthy smiles for a lifetime.

Orthodontics
We can help you get a straighter smile with comprehensive braces and Invisalign.

We Accept Medicaid
We want quality care to be accessible to all, so our office accepts Medicaid patients.