Comprehensive Orthodontics for Kids & Adults
If your teeth are crooked, gapped, or spaced, or if you have a misaligned bite, orthodontics can help you get your smile back in shape! We offer a variety of orthodontic options, including traditional metal, ceramic, and lingual braces, and Invisalign® clear braces. All of our orthodontic services are provided by a board certified orthodontist, so you know you're in good hands at Laguna Dental & Orthodontics.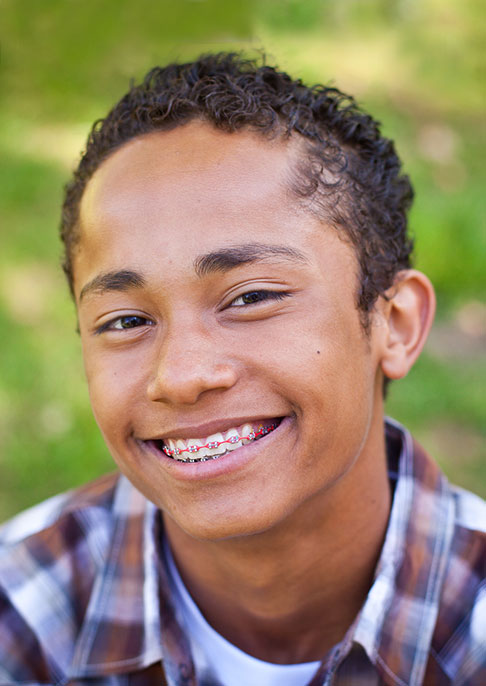 Conventional Braces
Patients with more severe tooth or bite issues will often need conventional orthodontics to help straighten their smile. These conventional methods use bars and brackets to shift teeth and adjust bite.
Metal Braces
When you think of braces, the image that likely comes to mind is that of metal braces: colored brackets on each tooth with wires and bands to tighten and move teeth. Advancements in materials have made metal braces more comfortable than ever before.
Ceramic Braces
Ceramic braces function just like metal braces, but they use tooth-colored or clear brackets, and sometimes even clear wires, to make the straightening process less visible.
Lingual Braces
This unique orthodontic option is virtually invisible to others. Lingual braces are applied to the backside of teeth, meaning they stay hidden even when you smile or talk.
Learn More
Braces FAQs
Why would I need braces?
Correcting teeth position and adjusting bite are two of the main reasons people get orthodontics. A straighter smile makes it easier to care for your teeth, meaning your oral health improves along with the look of your smile.
Am I too old to get braces?
There is no age limit for straightening your teeth! We recommend that treatment not begin until all permanent teeth have grown in. Other than that, we can help you no matter your age.
How long does the treatment last?
This depends on your individual case. At your consultation, we'll go over our estimated treatment time, so you'll have an idea of what to expect.
Schedule a Consultation